ScrapMatters
has a new owner: Amber LaBau - and she's great! And we're having a sale to start her off right! So if you've been waiting to make a purchase, now is the time!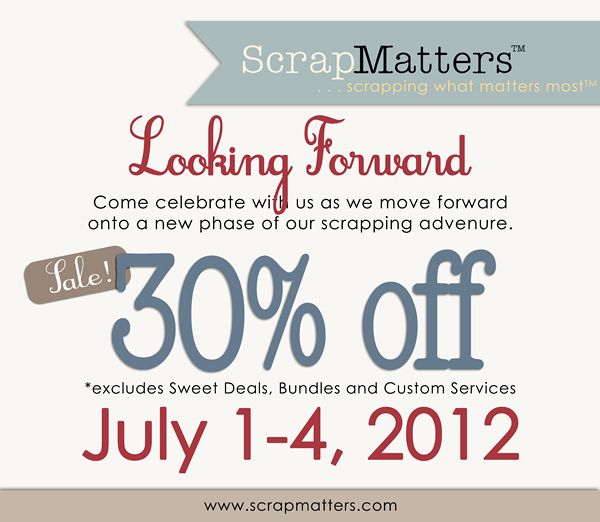 but wait, there's more (yes, I'm in an infomercial mood - LOL)
July's Mix-a-Kit has released and it's filled with lots of gorgeous kits from the designers at Scrapmatters.
My parts include
Messed Stripey Alpha
,
At the Aquarium
,
At the Aquarium Papers
(2 aquarium themed and the rest match everything!!!), and
It's Elemental
(After all, there are certain elements we all need in a layout - I made them for you!)
There are lots of example layouts shown with my products so be sure to go and have a peek!